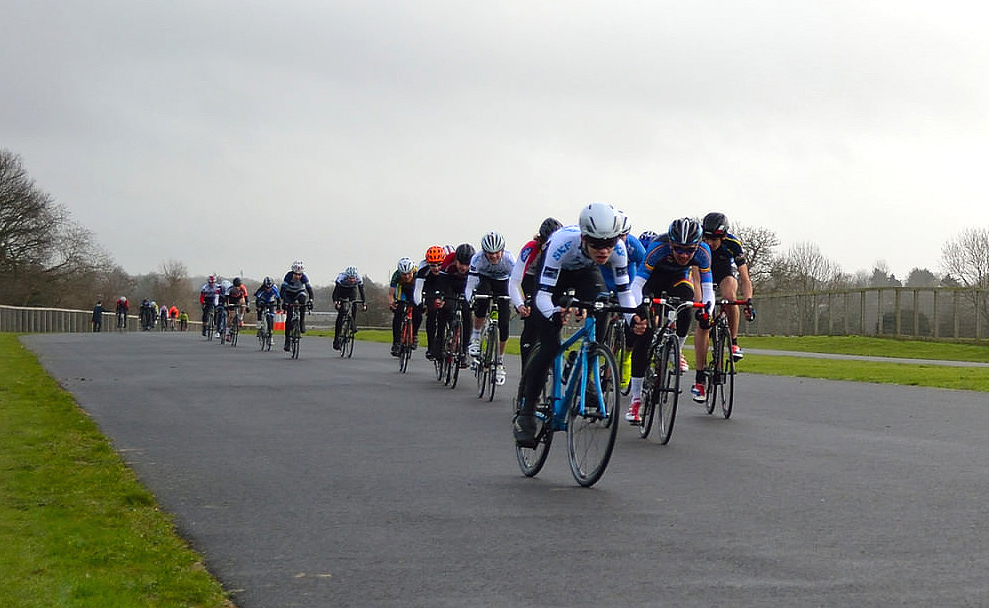 A first circuit race for 2016, and my first riding for the BCDS Academy.
The days riding started with an early breakfast, and then a steady ride into Bath to the race circuit at Odd Down.
I arrived with plenty of time to spare so it was good to see lots of familiar faces and say hello to friends.
Sign on was very busy so it's lucky I got there early as it gave me plenty of time to get ready to race. However there were a few delays, so by the time we got on to the circuit to start the race I was a bit cold.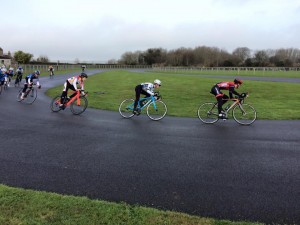 At the start of the race I got away well, and embedded myself in the front. At the end of the first lap another rider made an attack, and I decided to bridge across to it, as I knew he was a strong rider, and that the break could last. Another rider joined us but then subsequently sat up, and we were back in the pack, frustrating as I believe that if we worked together we could have stayed away.
Our attack had thinned out the lead bunch to about 11 riders though, so I just sat in conserving energy and observing moves, allowing me to be aware if the pace was going to pick up or lower.
This worked well, and at the start of the sprint lap I decided (as no BC points were on offer for it) not to properly go for it and conserve as much as possible. I still made sure I was near the front end though, so if it split I wasn't caught out in the pack. Looking back on it I think I could have attacked after the sprint and potentially split it up further.
For the latter half of the race I stayed in the wheels, sheltering from the wind and observing what was happening, but trying to stay near the riders who I thought would be up there in the finish.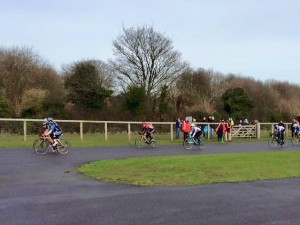 With two laps to go I started to position myself, moving through the pack and on to a wheel near the front, but not too far forward so that I would have to take the sprint lead out duty. In the final lap  I was able to hold the wheel, but didn't have much room to move, so into the final corner I was about 8th-10th. I was able to get a good kick and sling shot out of the corner, and opened my sprint, quickly catching and overtaking riders ahead of me. I moved through and just missed out on 3rd place by a couple of wheel lengths.
I was happy with the result, especially with my sprint that I was able to finish the race off with.
All that was left was a gentle ride home for a good feed 🙂
https://morgancurlecycling.co.uk/wp-content/uploads/2016/01/morgan-bcds-odddown.jpg
608
989
zonkeyadmin
https://morgancurlecycling.co.uk/wp-content/uploads/2016/01/morgan-curle-300x47.png
zonkeyadmin
2016-01-24 23:14:45
2016-01-24 23:14:45
First Circuit Race of 2016 - Sulis Scorpions round 1