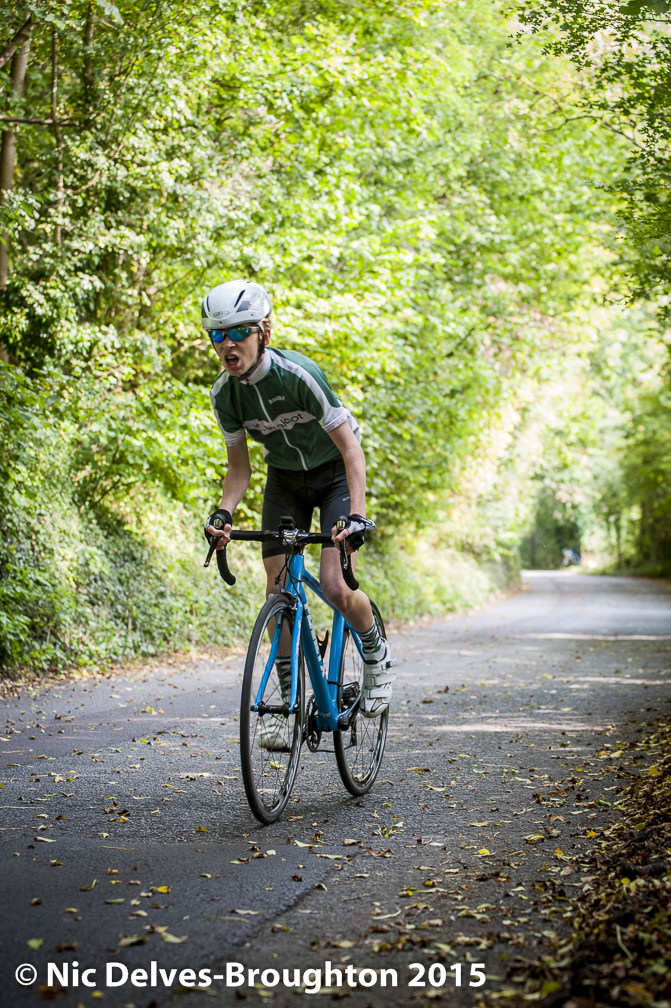 [vc_row type="in_container" scene_position="center" text_color="dark" text_align="left" overlay_strength="0.3″][vc_column column_padding="no-extra-padding" column_padding_position="all" background_color_opacity="1″ background_hover_color_opacity="1″ width="1/1″][vc_column_text]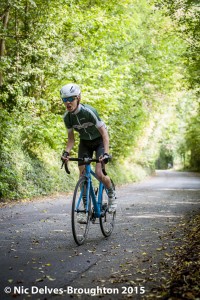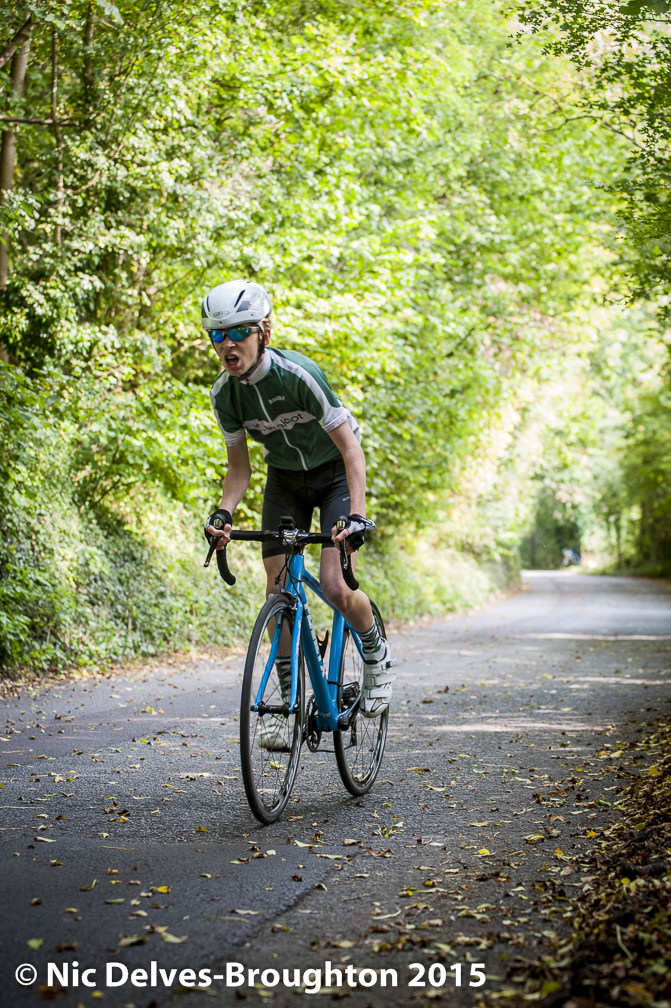 On Sunday 4th October I had a relaxed morning due to the Red Angus VC Walcot Open Hill Climb that was taking place in the afternoon at Claverton hill.
Last year I was able to win the hill climb, and was looking to win again as the reigning champion for the youth category. There was added pressure as I was the favourite for the category and expected to win, I haven't been in this situation much this season!
I was a bit nervous, both in the morning and then when we arrived, so to calm my nerves I went for a spin down and up the climb, mainly to mentally prepare myself. This worked and when I reached the car again to warm up on the rollers my nerves were gone.
I grabbed a full drinks bottle and headed down the hill to the start line, before putting the bottle down and making sure I'm was in the correct gear!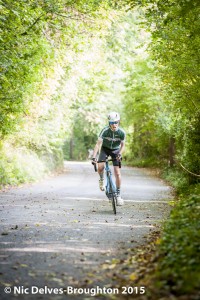 I took to the start line, and where it was a standing/held start I got into the position that I start a 1K pursuit in, and got ready to go. When I was released I was able to get the gear going extremely quickly, a 46*25, so was able to put in a harder gear. This gave me more speed to carry into the steepest part of the climb, which I was able to get up at a decent rate. I was able to keep the gear going well.
The climb has a long eerily silent section where there is gradient of 7-10%, it is over covered by trees, and it is where a lot of time can be made up. Due to my endurance and strength I was able to keep the gear going so that I was progressing swiftly up this section and soon I could hear the VC Walcot "Tunnel de Noise", and a message or "What would Angus do?" chalked on to the road surface spurred me on, before I knew it I was in the noise.
The noise gave me a boost, and I was able to put it into a harder gear and find some energy to get out of the saddle and sprint up the final few meters. I got across the line and felt sick, so I rode on to the top of the climb to recover a bit.
After cooling down I went down to the timekeepers to find out the time and if I had won. I recorded a time of 2 mins 23 seconds which was a clear win by 20 seconds from the rider in second. My time would have seen me place second in the Juniors, 4 second behind the quickest, and I was 18th out of everyone who competed on the day.
I was delighted by this, with my title retained and a good position overall. The only shame is that I can't defend the Youth title next year, so someone else gets it. Next year I will be looking to win the Junior title and hopefully be higher up overall and maybe get the team prize with VC Walcot.[/vc_column_text][/vc_column][/vc_row]
https://morgancurlecycling.co.uk/wp-content/uploads/2016/01/Morgan-Hill-Climb.jpg
1008
671
Morgan Curle
https://morgancurlecycling.co.uk/wp-content/uploads/2016/01/morgan-curle-300x47.png
Morgan Curle
2015-10-04 11:14:46
2016-01-16 22:04:30
The Red Angus VC Walcot Hill Climb