With 2017 now coming to a close, it's time for me to reflect upon what has been an eventful year on and off of the bike, with big changes, but importantly always moving forwards and progressing.
The year started off with early season crit races at Odd Down, the circuit that I first started to ride on when I'd have been an under 12, and now racing around it as a junior, a bit scary thinking how quickly times change. My early season targets were to pick up points, and in the early season crit races I just never seemed able to get it right, coming away with 10th places, where it should've been more. 
I had a brief spell of track racing, concluding in the first Icebreaker, a day that was bipolar to say the least. I had a really good scratch race, which was rare as I'm not the sharpest tactically, and track isn't totally natural, so to place where I did was pleasing to say the least. This was then followed up by… last in the elimination race! Proud of how that happened! Best bit definitely being interviewed by the BCDS reporter after coming out early, what can be said! Got back into things in the points race, but a day I'll remember for a while!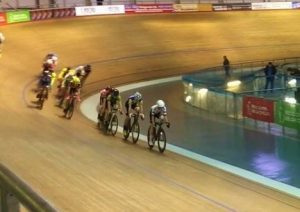 My best early season performance was for sure a 2nd at a junior race at Odd Down, where I managed to do everything right… apart from win the final sprint from the breakaway! Definitely showed me I just need to believe in myself, make the right decisions and the results will come.
Onto the road races, starting with Primavera and Betty Pharoah. My first ever road races, nervous but much looking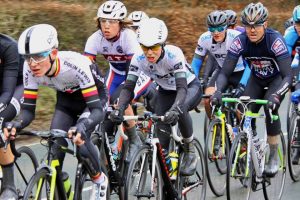 forward to them, as the roads were where I wanted to make a career. They both taught me a lot, of how positioning is crucial, and showed how a moment of concentration loss can have massive effects. I managed to come away with 5th and 4th respectively in the two events, which told me what I kinda knew, hills and road racing are my friends. Although the downside from Betty Pharoah was an injured knee which prevented riding, the perfect prep for upcoming Junior Nationals.
Cadence junior national was an experience, having only done a 40 mile ride the day before I wasn't expecting to get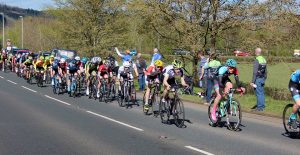 round, just learn about junior racing for the next event. It was great fun, apart from nearly being taken out by a motorbike, cheers for that, and I managed to last longer than I expected, even deciding to follow attacks up the climb, a mistake that was regretted a lap later!
The Mendips, home race so important for a good showing. Prologue was alright, nothing special, but not a million miles off the pace, still in contention for the second day and climbs where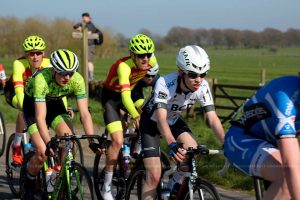 the time was really important. The home event feel of racing on training roads was great, and on both days I was able to be with the front, just falling off the pack on the final climb up west harptree at the last, but a good weekend out, made even nicer by winning the local rider prize!
After that the big races died down, and it was back to crit racing with the occasional road race. The easter classic was nothing special, in fairness a lightweight like me was never going to do brilliantly, but still not the result I was hoping for. Another second place at Odd Down after going off the front in the last lap with my team mate who got the win was a highlight, it was a good dominant ride from both of us, and to get the 1-2 was even better, going into the joint lead in the series, despite not riding all of the rounds. Had a hit out a thruxton, a circuit I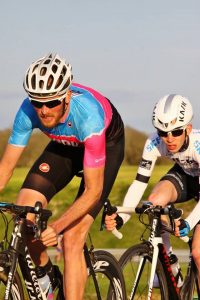 am yet to master, and where I've thought so many times that breaks would go, but never happening and then just badly positioned sprint, but attacking display that led to nothing this time, no last lap break! The best result in my eyes was the chitterne road race, where I raced well, got into the break of the day, then lost the wheel, went back to the pack, and was able to help a teammate to finish just outside the top 10, one of the hardest races I'd done, but it showed me what I could do.
My task was still to get my 2nd cat license, and my plan was to do this before pesky GCSEs got in the way, but this never happened, I came close, and had it not been for riders refusing to work with me to pull an early break back a fourth place could easily have been a second place and points achieved, but it wasn't to be. Happily though I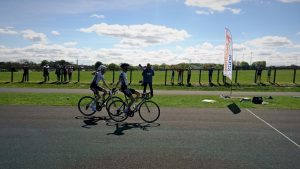 raced mid GCSEs in a junior race at odd down and got the points needed, despite, interesting to say the least, riding styles and straight line sprinting from competitors.
Now how to celebrate finishing GCSEs, I know, ride the Monmouth GP, obviously! No… just me! For a first proper race after decreased activity on the bike I wasn't expecting to smash off the front and win, the target more just get round, which was accomplished. Not the best placing but lots never finished, and I know I made errors in final positioning, probably due to just being tired and the mental drain the race involved. Still happy to be on the bike getting smashed to bits instead of being in an exam hall writing about Shakespeare! This ended a hard week for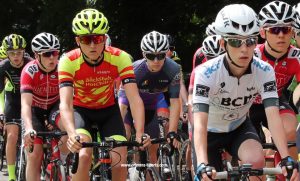 me off the bike, with my guinea pig having to be put down, although just another reason to ride hard, his memory lives on.
My next event was the biggest of my cycling career yet, a week long holiday in ireland, oh and apparently there was a junior tour going on! Ireland was such a great experience, like nothing I'd ever done before, teaching me loads about the life I wanted to have, from the highs to the lows. The best bit will be stage 5, the famous Gallows Hill finish, where I was able to come in the front bunch, just missing out on a top ten finish for the stage, another positioning error and better legs a different story. This much better than the low of a previous stage where i went down after 12km, fighting for 90km to finish the stage, get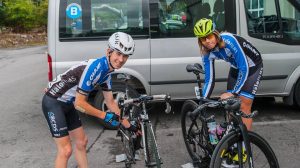 plastered up, and live to fight another day. Best experience I've ever had, and plan to go again next year with the target of winning it, so nothing too big! The highlight of the season for sure, nothing could ever follow it.
Then in the year it was scarborough national, never raced there before, didn't go well, in fairness taking a family holiday and working on a friends farm the week beforehand with minimal riding probably wasn't the best prep in the world, just sometimes it goes wrong. It was also changing times for my development as I left EPiC Coaching, and went to Halo Coaching with Peter Georgi. I would just like to say thanks to Mark and all at EPIC for looking after my training and developing me as a rider over the years of coaching, as without that I would never be where I am today.
I then had my biggest disappointment of the season on the bike, I was declined a ride in the junior tour of wales, in fairness and looking back I had no national series points, and with aiming for riding the Tour of Ireland, and not racing due to GCSEs, I wasn't high on the list for a ride. Nevermind, just more time to train, get stronger and come at it next year, although after riding Ireland, I wanted to do another tour.
So instead I entered local races, and tried to race them. I say try, and I literally mean it! I think I raced less than 5km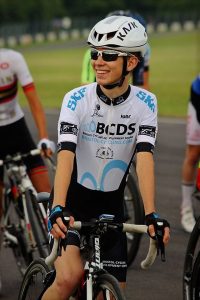 across the three races, with them being called off for all sorts of reasons, from no traffic stopping signs, a horse jumping a gate and landing in the pack and a safety risk in adjoining fields, it was an eventful period of trying to race. After the third cancelled race, although as riders we then held an unofficial race around the course instead, I decided that maybe this was trying to tell me to call it a year. So I did and took my off season break, allowing me to rest over my birthday, and get into A levels, so not the worst thing to happen.
Back to training, and just for the fun throw in a hill climb, the only one I want to do every year, and something I insist on racing. The VC Walcot Hill Climb, up one of my
favourite climbs, Claverton Hill. A win in my age group, and 12th overall was a great end to the year, especially in front of what I consider my home crowd and team who got me racing and follow what I'm doing avidly, a club I will always be a member of.
Several months of winter training later and here we are today, a lot stronger, fitter, experienced rider than a year ago. Sunday rides with Tav and the local strong riders building me up nicely, and with Peter's work numbers are all much improved on last season, so onwards to 2018, hopefully wins and big things to come.
Also I need to say a massive thank you to everyone who has supported me, from the sponsorship from Sunwise providing me excellent eyewear for the year, to family for support on the roadside and at home, for picking me up after crashes and the bad times, to friends for their support of what I'm doing, think it's started to set in now I've managed to stay upright more! Also thanks to school for letting me ride my bike, and massive thanks to parents for feeding me, taking me all over the country to do what I love, and for just being them! On a personal note, thanks to Patch for being the biggest legend a guinea pig could be!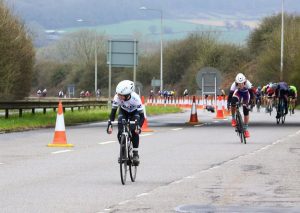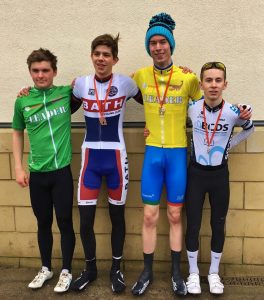 https://morgancurlecycling.co.uk/wp-content/uploads/2017/12/hc.jpg
673
1008
Morgan Curle
https://morgancurlecycling.co.uk/wp-content/uploads/2016/01/morgan-curle-300x47.png
Morgan Curle
2017-12-30 16:19:16
2017-12-30 17:14:55
2017 Season Review