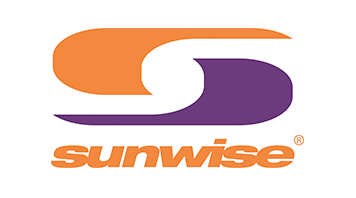 With 2018 just around the corner, it's time to bring things up to date, and add in news for the start of the new season.
The big news is that I will no longer be riding for BCDS, instead racing and riding for Giant Halo CC, the same team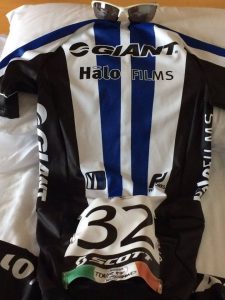 that I guested for in the junior Tour of Ireland. Giant Halo is a team I have always aspired to ride for as I have progressed through the age groups, and hope I can live up to the succcess that the team has experienced with National Series Overall wins as well as individual rounds and foreign nationals. I'm looking forward to riding along side strong riders of which are already good friends, and under the leadership of team manager Peter Georgi. I'm also looking forward to riding the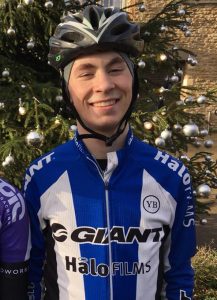 team bike, a Giant TCR Advanced Pro, and getting some top results on it.
However I have thoroughly enjoyed my time riding for BCDS, and am very much grateful for the opportunities that the team has given me to race at national levels with a well respected and known team, not just as an individual rider. The set up has brought me on as a rider massively, and I can only thank the club for providing that opportunity for me to develop my skills, individually and as a team rider, where previously I have raced alone. The team dynamic also allowed me to create some great friendships, that are sometimes rare in cycling, where riders are focused solely on their own aims, instead of for the greater good of those around them.
Racing the home event at the Tour of the Mendips this year was a personal highlight, the support from all of the club members, the ability to race on local roads and having legs to perform well in the final, although not quite the overall win! I'm certainly looking forward to the event next season racing for the new team.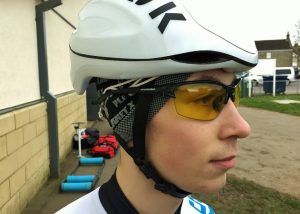 I'm also glad to confirm the continued sponsorship of Sunwise for the new season, the glasses this season have been absolutely class and have performed highly, not letting me down whatever the circumstances and conditions. My thanks to them for the support and I hope that I will do them justice and get some wins with them in 2018. I will be supported with Sunwise Vertex, a high end pair of glasses which look amazing and will go with the new kit well, as well as giving me amazing vision in races, such is the Sunwise standard.
Also I'm looking forward to racing over on the continent, mainly so Belgian races, in the new year, something I haven't done before, so that should be a great experience, as well as smashing the local races and British Junior National events.
Plenty going on, so watch this space for future news and announcements.
https://morgancurlecycling.co.uk/wp-content/uploads/2016/01/sunwise.png
198
356
Morgan Curle
https://morgancurlecycling.co.uk/wp-content/uploads/2016/01/morgan-curle-300x47.png
Morgan Curle
2017-12-30 18:22:07
2018-01-01 12:52:32
Looking Ahead