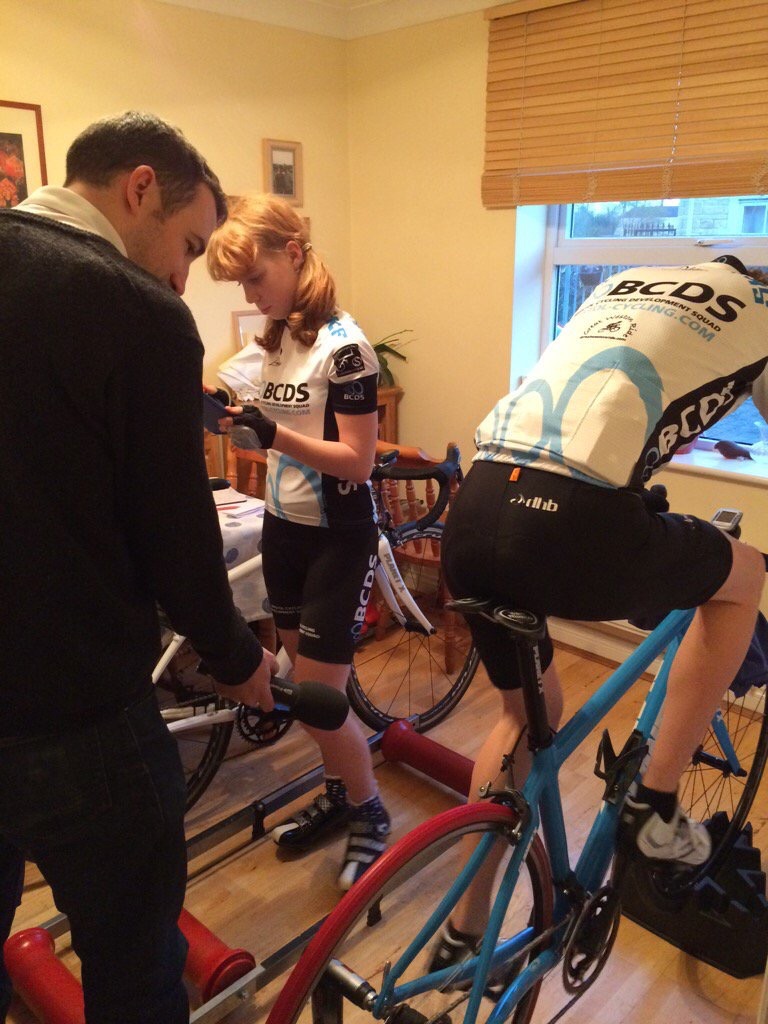 Today we had the pleasure of being interviewed by a local BBC Somerset radio reporter, Jack, who was doing an article on us for their morning radio show.
They found out about us from an article that the Somerset Standard had published. They thought the story of a brother and sister both training and racing bikes was was interesting, and so got in contact and asked to come and meet us.
Jack knew we are looking for publicity to help us get the sponsorship we need to pursue our goals and ambitions, so we were delighted when he offered to come and do the interview.
When he arrived we were not long home from school and setting up to start a training session, Jack took the opportunity to record audio of that process. Following this, Dad, Mum, Laura and myself sat down together to do the main interview. We answered questions about our cycling journeys, how far we have come, what the future holds and little things like our daily routines to fit in the necessary training with school and family life. It even included a question about my shaved legs!
We were also asked about the need for sponsors to help us with the costs as we progress, and we explained about the amount of travel, the cost of kit, coaching and entry fees.
After the interview Jack recorded audio of us starting our training, clipping in to pedals and the whirring of the wheels. When we were on the bikes and riding he then videoed part of the warm up to put on their social media, and then once everything was sorted we were left to continue our training.
We are looking forward to hearing the interview on the radio and seeing the post about it on the BBC Somerset social media, we hope that it will help raise our profile and let potential sponsors know about us.
The interview and links to the article on social media will be posted when they become available.
To read the article about us from the Frome Standard, please click on this link:
http://www.fromestandard.co.uk/Talented-cycle-siblings-Morgan-Laura-Curle/story-28630933-detail/story.html
https://morgancurlecycling.co.uk/wp-content/uploads/2016/02/image.jpg
1024
768
Morgan Curle
https://morgancurlecycling.co.uk/wp-content/uploads/2016/01/morgan-curle-300x47.png
Morgan Curle
2016-02-02 21:10:07
2016-02-02 22:32:52
BBC Somerset Interview