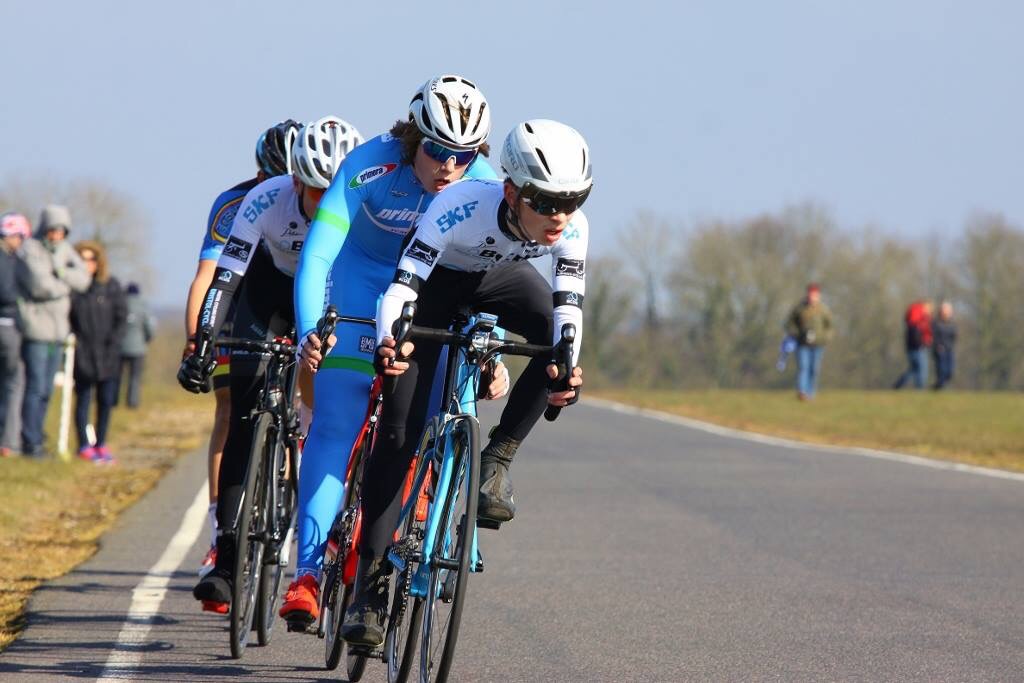 Following the ride in the TT on Saturday, I was off early on Sunday to a race up in Oxfordshire as part of the Zappi's series that was running. I knew the field and what to expect from the race, so I was confident that despite the TT in the legs from yesterday, I would be able to do relatively well and come away with a decent result.
After arrival, I signed on, and got myself changed into kit, before pinning on numbers and warming up for an extended period of time. This allowed me to go into it feeling as good as was possible.
I got away well, and was near the front of affairs, so when the first serious attack came, I didn't have to pick myself through a massive pack to bridge across to it if so necessary.
Initially I didn't react to it, but as a couple of good riders bridged across, I started to get across to it. Nathan also realised it was time to go, so we bridged the gap. When I got there I was feeling a little worse for wear, so I sat on the back of the group for a few laps to try and recoup some energy, but glad that I had made it to the pack. Once I had recovered a little I took turns, and tried to stay covered from the wind.
There were several attacks during the course of it from the group, and quite often I would drop off the back a bit, but I was always able to get back on terms within a short space of time.
With 5 laps to go I was starting to fade, and coming into the final laps I was running on next to nothing.
I had a quick chat with my team mate Charlie who was also in the break, and he was feeling better than me, so I told him if it was together in the final lap, then I'd lead him out, as I wasn't feeling great.
In the final lap, as agreed I picked it up on the back straight, with Charlie on my wheel, and span it up out of the bottom corner, heading up to the finish I maintained it, and when Charlie came out round I died totally, and there was nothing left to give in the rest of the sprint. Other riders in the group came past, but I still finished 6th.
At the end I was totally empty, but I was pleased that I had made the break and then been able to help out my team mate to achieve the best outcome.
A good weekend of racing, and one that gave me confidence ahead of the further early season road events, both TT and crits.
https://morgancurlecycling.co.uk/wp-content/uploads/2016/03/image-2.jpg
683
1024
Morgan Curle
https://morgancurlecycling.co.uk/wp-content/uploads/2016/01/morgan-curle-300x47.png
Morgan Curle
2016-03-28 08:30:44
2016-03-28 08:36:29
Zappi's Circuit Race