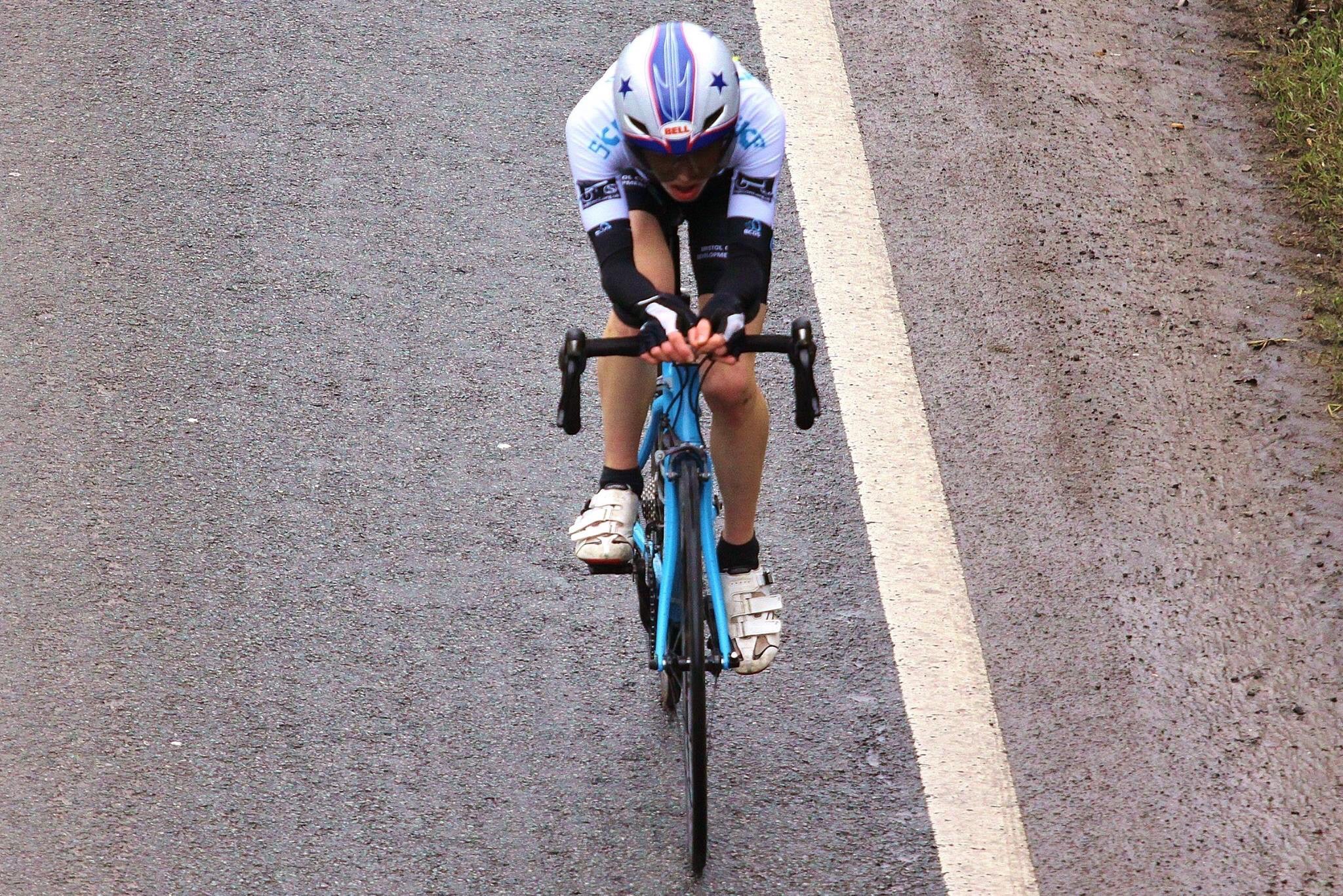 On Sunday 21st February, both me and Dad rode our first ever individual time trial at the Frome and District Wheelers Open 10 mile TT.
Once at the event, it was a case of signing at race HQ, and then for Dad, one of the first riders set off, time to head to the start line. I was one of the last to set off, so once Dad was underway I was left in the van to prepare myself and my kit, and then to start warming up. As I had enough time, I was able to get a good warm up in and make sure I was hydrated before heading across to the start line, ready to go.
I set off well, and I was able to get up to speed and then settle in to the effort, and I was able to crack along at a good speed, and at a steady cadence. Going down the "ski slope" (local name for part of the bypass) I picked up lots of speed, and I carried this through into the next long straight maintaining the free speed I had gained.
As I had thought, there was a bit of a tailwind on the way out, this helped keep the speed up, but I was conscious that I had to do the return leg into a headwind, so I was a little conservative in my efforts.
On the return leg I started to empty the tank, and kept mentally telling myself how far I had to go, and saying that "it wasn't much further!". This allowed me to push harder and keep the speed up. I was passed by a rider, and this also helped as it gave me something to 'chase', a carrot to a donkey!
Where I had saved some energy, I was able to get over the hardest bit of the course at a good rate, and then was able to pick it up in the final dash for the line. I probably picked it up too hard too soon, as coming up to the line I started to slow a little, but I kept pushing and was able to get over the line before my speed dropped too much.
I ended up doing a 23:25, which for a first time I was very pleased with, and Dad also did very well, riding a 25:45, which he was delighted with.
After a cool down and handing our numbers back in, it was time to return home, and then to prepare for next weeks team time trial – the Severn RC 25 mile 2 Up that I am riding with fellow BCDS Academy member Charlie. A report on that to follow…
https://morgancurlecycling.co.uk/wp-content/uploads/2016/02/image-1.jpg
1367
2048
Morgan Curle
https://morgancurlecycling.co.uk/wp-content/uploads/2016/01/morgan-curle-300x47.png
Morgan Curle
2016-02-28 20:41:28
2016-02-28 21:48:40
10 Mile Individual TT at Frome